Archive: Series of Political Programmes
The Leipzig Book Fair's political focus programmes address the social issues of the time. They are planned several years in advance and focus on a region or a specific period. Recent years have featured the following events series: In Focus , The Years of Change and EUROPA 21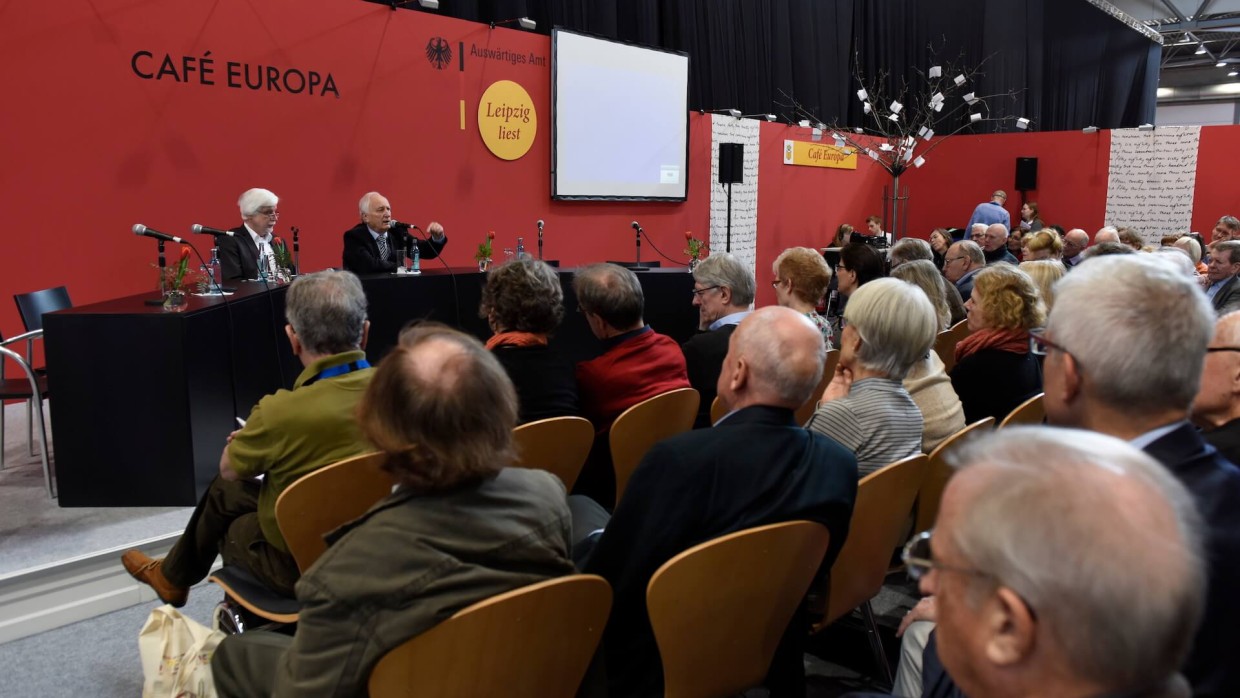 In Focus (Since 2017)
Current political debates are the focus of the event series "Im Brennpunkt" (In Focus). It is organised by the Literary Colloquium in Berlin, the Federal Foreign Office and Leipzig Book Fair.
The event series features authors critically discussing current political topics from everyday life in Europe: always from a perspective of personal experience and concern.
2023
In Focus: What das neutrality mean - a new evaluation due to recent events
2020
Planned (unfortunately cancelled) programme
In Focus: Brain Drain in South-Eastern Europe
In Focus: Keep Breathing
In Focus: America in the Year of the Presidential Election
In Focus: Solenoid
In Focus: Reconciliation in the Context of 25 Years of the Dayton Treaty
2019
In Focus: On the State of Press Freedom in Europe
In Focus: A Love in New York
In Focus: Change of View – Perspectives on and from the South of Europe
In Focus: Lion Choir
In Focus: The Secession: The Czech Republic and Slovakia
In Focus: What Does Europe Offer Us?
2018
In Focus: Romania – 29 Years after Ceaușescu
In Focus: Disintegration of the EU
In Focus: The Visegrád Group – the Strangers from the Middle East
2017
In Focus: The Baltic States and their Difficult Neighbourly Relations
In Focus: On Populism in Austria and Germany
In Focus: On the Situation in Ukraine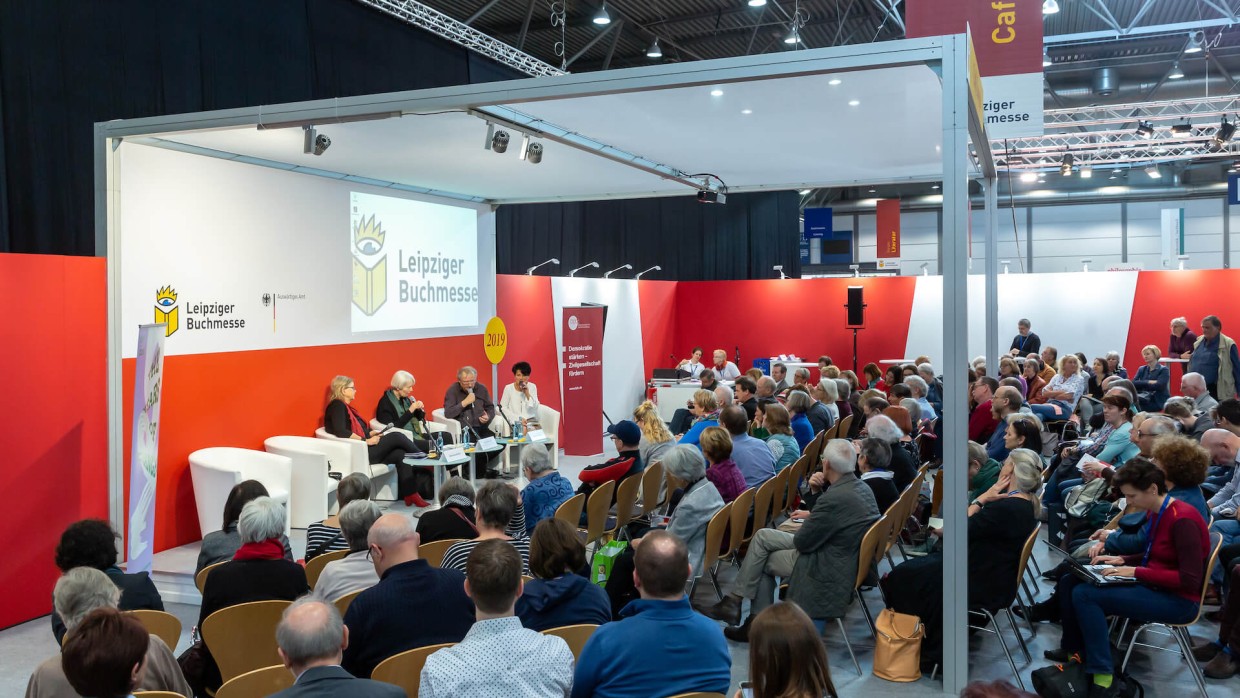 The Years of Change (2019 and 2020)
The toppling of socialist regimes in Warsaw Pact countries, the fall of the Berlin Wall in November 1989 and the execution of the Romanian dictator Ceausescu in 1989. Declaration of independence of the Baltic States in 1990, disintegration of the Soviet Union and Yugoslavia with the subsequent wars in 1991: The years 1989 to 1991 fundamentally transformed the established West-East order of the Cold War. The "system" had unexpectedly collapsed, and the road to freedom and democracy seemed to be mapped out.
The Federal Agency for Civic Education turned its attention to this time of change. It organised a programme series in cooperation with Leipzig Book Fair focusing on "The Years of Change 1989-1991. Central, Eastern and South-Eastern Europe 30 Years Later". At its centre was the question of how the states and societies of Central, Eastern and South-Eastern Europe have developed since the upheavals of 1989–1991.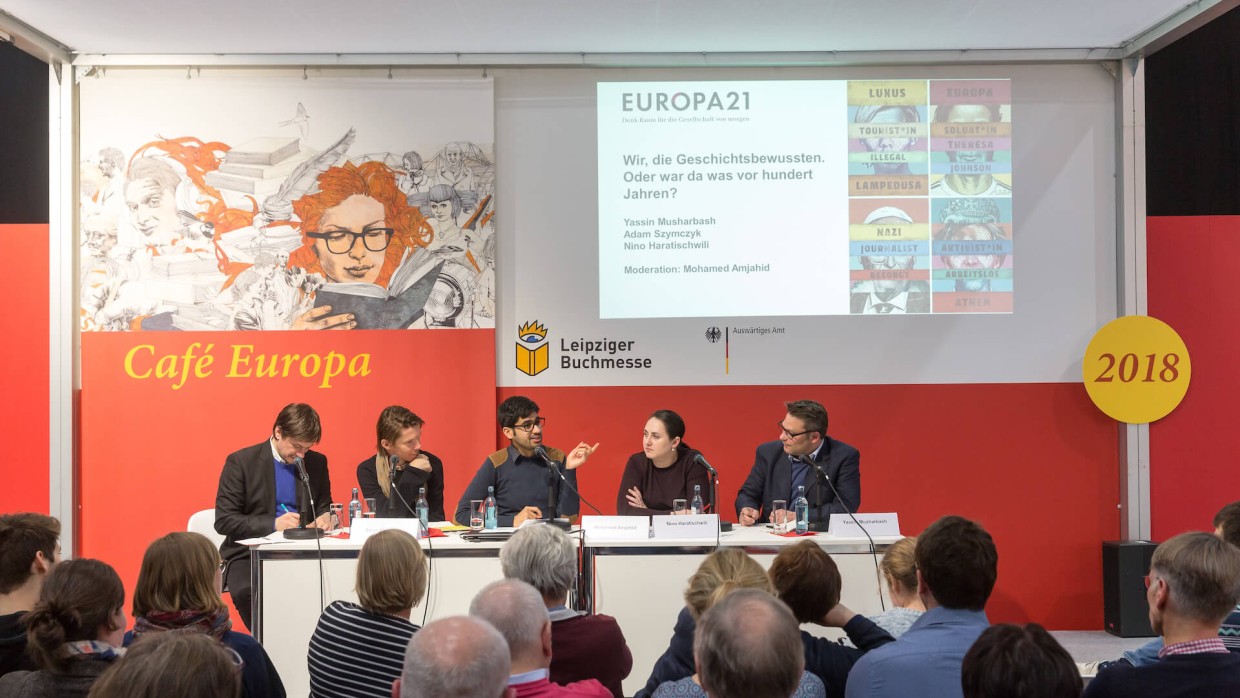 EUROPA 21 (2016 to 2018)
The Event Series "Europa21. Thinking tomorrow's society" took place from 2016 to 2018 at Leipzig Book Fair in cooperation with the Robert Bosch Foundation. It invited people to reflect on current events and conflicts and join in live discussions.
The international platform enabled writers, academics, journalists, artists and representatives from civil society to engage in a constructive dialogue and shed light on various perspectives on contemporary challenges. The event series was curated by Insa Wilke (2016), Esra Küçük (2017) and Mohamed Amjahid (2018).